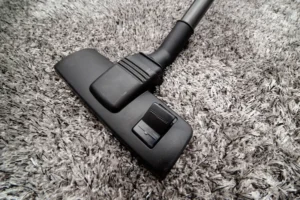 Carpet cleaning services is an integral need to maintain the carpet (Carpet Cleaning) in your home or working premise. It is a wrong conception to think that only heavily soiled or badly stained carpet should require professional carpet cleaning services. The carpet cleaning inhibits the unthinkable amount of dust, dirt particles, and the myriad of dust mites and other microorganisms like bacteria, fungi, mold, etc. Even if you did not see any kind of stains, it does not mean your carpet does not need professional carpet cleaners.
We are providing following services:
Carpet Cleaning
Rug Cleaning
Windows Blinds Cleaning
Fabric Wall Cleaning
Mattress Cleaning
Upholstery Cleaning
We Pakistani love carpets and like to decorate our homes with lavish and expensive carpets. However, most families out of sheer negligence and awareness tend to neglect the importance of getting professional carpet cleaning services and yes hassle-free at home with quick-dry technique.
Carpets can quickly become the breeding ground for germs and bacteria, which can easily survive in the thick fabric of the carpet. While vacuum cleaning can help remove the dirt or dust particles from the carpet surface, it isn't effective to remove deep-rooted dust, dirt, or bacteria that take refuge in the fabric.
100% guaranteed results
Highly experienced and trusted technicians
Flexible booking slots
Hassle-free cleaning service
Fast drying time
We are also offering rug cleaning services, so all your beloved hand-woven Persian and oriental rugs remain free from dust/dirt, bacteria, and germs.
If you have carpeting in your home you know how hard it can be to keep clean. Your stubborn stains and everyday dirt are no match for professional carpet cleaning services in Lahore, Punjab, Pakistan though. The powerful tools that carpet sofa Cleaning Services cleaners have are designed to not only clean carpets and upholstery, but restore them as well. This, coupled with their expertise of materials and textiles, makes carpet and upholstery cleaning professionals in Lahore, Punjab, Pakistan well worth the expense.
24/7 Premium Customer Service Get Free Quote: 0321 4265 653
The benefits of choosing Carpet Sofa Cleaning Services:
Stain removal
Dirt/dust removal
Bacteria/germs removal
Eco-friendly
Children friendly
Deodorizing upon request
We bring in the most advanced technology with some of the most experienced and fully vetted technicians. All our technicians are Lahore-based and come with a full background check for reliability and trust. Moreover, we offer the most competitive and affordable pricing for professional carpet cleaning services in Lahore.