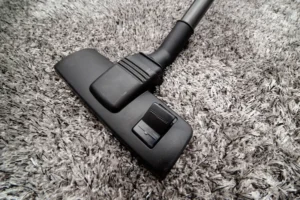 Vacuuming on the Rug Cleaning alone won't keep your area rugs free from dirt, dust, and allergens. To keep your area rugs clean for Rug Cleaning and allergen-free we recommend professional rug cleaning services from the best rug cleaners.
At Carpet Sofa Cleaning Services, we use our patented hot water extraction carpet cleaning method in our area rug cleaning service. This is sometimes referred to as rug steam cleaning (Rug Cleaning) because of the steam it emits as we clean, but we don't use steam for rug cleaning. The Hot water extraction allows us to safely remove stains, and dirt leaving behind a clean area rug and no residue.
24/7 Premium Customer Service Get Free Quote: 0321 4265 653
OUR RUG CLEANING PROCESS
Inspection & Dye Bleed Testing
Your rugs are measured and therefore the rug dyes are inspected for bleeding. We look for pre-existing damages. We'll point these areas out and provide an estimate for repair plus the best course of action, whether it's necessary or worth the investment. All repairs will be done before washing to eliminate the chance of any further damage.
Rug Dusting
Dusted front and back. Settlement of dust, sand, or grit lay at the foundation of your rug and reduce the life of an oriental carpet by causing premature wear. An extremely important step in rug cleaning, it cannot be performed in your home, by a commercial wall-to-wall carpet cleaner.
Soaking and Hand-Washing
Soaked front and back with many clean, cold water, rug shampoo (non-toxic) is applied then hand washed – scrubbing direction going the way of the rug pile. All work is gently done by hand to ensure that no damage is caused.
Thorough Rinsing
We'll rinse and squeegee the front and back to get rid of the remaining rug shampoo, contaminants, and particles completely. We confirm no residue of any rug cleaning or spotting agents is left within the rug.
Water Extraction & Drying
Any remaining water is extracted from your carpet using an extraction vacuum. There is no dripping. The rug is carefully hung to dry during a temperature-controlled room with filtered air drying conditions.
Fringe Cleaning & Maintenance
We pay special attention to the perimeter and hand brush them another time after washing. We never use bleach – will break fibers. Damaged fringe, whether your fringe has been chewed off by your pets, torn by the vacuum, or worn far away from heavy pedestrian traffic, you are doing got to take action it right away. If left uncared for, my increased damage by unraveling the rug knots over time.
Wrap for Pickup or Delivery
The rug cleaning will be wrapped for protection. A staffer will notify you for devouring or scheduling a delivery. When your rug is delivered, it'll be placed exactly where you desire. We will move furniture for no additional charge.[/vc_column_text][/vc_column][/vc_row]